Mark Rypien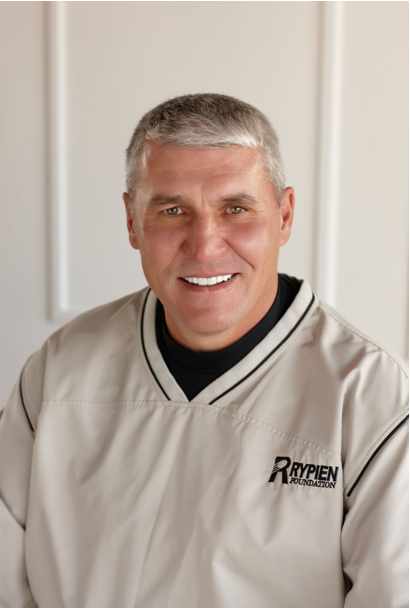 Mark was born in Calgary, Alberta, Canada and lived there until his family moved to Spokane in 1969. While in Spokane, he played football, baseball and basketball for Shadle Park High School.
As the scholarship offers poured in, Rypien decided that local Washington State University would be the best choice.
While at WSU Mark established himself as the number two all time passing and total offense leader. He also earned All-America honors in 1984 and 1985 and was named the top quarterback in the Pac-10 Conference in 1985. His collegiate career ended with Mark throwing two fourth quarter touchdown passes just 49 seconds apart to lead his Senior Bowl team to victory.
The NFL came calling, and Rypien was picked by the Washington Redskins in the sixth round of the 1986 NFL draft. At Washington, he led the Redskins to the 1991 NFL championship and earned MVP honors in the 1992 Super Bowl. Additionally, Mark earned two trips to the Pro Bowl.
Life after Football brought some dramatic twists…
The turning point was in 1998. Mark lost his son Andrew to cancer. As he and his family walked through this nightmare, they were able to experience what families go through when fighting this potentially deadly disease.
They were determined to turn this trial into a legacy for their son.
In 2004 the Rypien Foundation was established with the intent to provide hope and help to families who are fighting childhood cancer. The funds the Foundation raises will go directly to support local programs that improve the quality of care and quality of life for families fighting childhood cancer in the Inland Northwest.